November 24, 2020 | 11:00 AM – 5:00 PM EST
Western Canada 2020 Executive Summit featuring the Hon. Jean-Yves Duclos
Roadmap to Recovery 2020 and Beyond | Virtual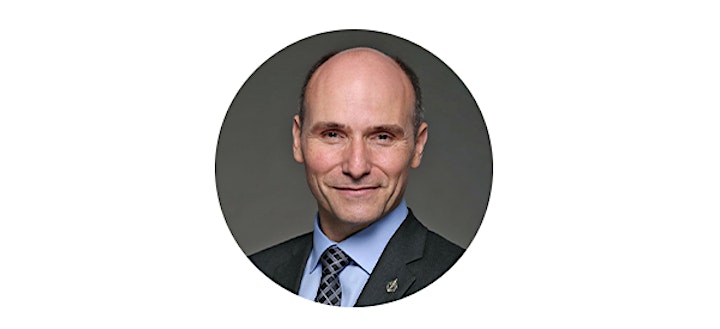 Building on our Roadmap to Recovery, the Western Canada Executive Summit will take a deeper look into specific measures that our political leaders must consider to ensure a sharp and lasting recovery.
Participants will hear from our President and CEO, the Honourable Perrin Beatty, PC, OC, President of the Treasury Board, the Honourable Jean-Yves Duclos, and some of Canada's most influential business leaders.
The event will consist of three panel discussions that will take a deeper look into top issues affecting Canadian business.
Panel 1: Harnessing Canada's Tax System for Recovery  
To confront a once-in-a-century pandemic, federal deficit spending is at a level not seen since the Second World War. Consequently, never before has Canada's economic infrastructure had to shoulder so much debt. Looking towards recovery, the federal government can choose to spend money it doesn't have or mobilize private capital for targeted recovery investments and lower the cost of doing business through micro tax reforms. Building on the work of our Think Growth project, this session will explore how Canada's tax system can be harnessed for inclusive recovery and growth for Canadians and businesses of all size.

Moderator: Patrick Gill, Senior Director, Tax and Financial Policy, Canadian Chamber of Commerce
Panellists:
Panel 2: Regulatory Recovery: Removing Red Tape so Business Can Grow
As Canada grapples the economic and fiscal damage from the COVID-19 pandemic, the federal government must identify low-cost ways to generate new growth. Making overdue reform to Canada's complex and burdensome regulatory systems is an important way to do so. Building on the work of our Regulate Smarter campaign, this session will discuss the impacts of regulatory burden in Canada, how to build on the federal government's existing regulatory commitments and how Canada should leverage regulatory reform as a driver of growth in the current COVID economy.
Moderator: Ryan Greer, Senior Strategy Advisor, Prairie Sky Strategy
Panellists:
Tyler Edgington, President, Dow Chemical Canada ULC
Tom Schwartz, Senior Vice-President and General Counsel, Enbridge
Erin Gowriluk, Executive Director, Grain Growers of Canada
Mark Thompson, Executive Vice President and Chief Corporate Development and Strategy Officer, Nutrien
Panel 3: Canadian Transportation and Trade Infrastructure 2020 and Beyond
The February rail blockades and ongoing COVID-19 pandemic have posed threats to Canada's import and export-based economy. The Canadian and global supply chains have been especially affected by the pandemic and will require innovative and cost-effective solutions to mitigate the impacts on business operations. To do so will require coordination among all orders of government as well as better data, insight and increased investment in Canada's multimodal transportation networks. Our discussion will focus on some of those efforts and will explore how, with the right investments, Canada can get back on track to not only meet pre-COVID levels of competitiveness, but to surpass them.


Moderator: Ryan Greer, Senior Strategy Advisor, Prairie Sky Strategy
Panellists:
Grace Liang, President, OOCL (Canada) Inc.
Peter Xotta, Vice-President, Planning and Operations, Vancouver Fraser Port Authority
Fiona Murray, Vice-President, Public and Government Affairs, CN
Click here to view the detailed agenda.
For sponsorship opportunities or questions, please contact: Kimberly Gale at kgale@chamber.ca and Alexandra Miceli at amiceli@chamber.ca
You may also be interested in:
November 3